Begin your Completion Bits selection process here.
Fill out and submit the order form below and one of our team members will contact you to confirm your order and discuss payment and delivery. For any questions, please call us at 405-321-8850 or email us at [email protected].
Today's completion drill-out applications demand highly specialized bit technology to keep pace with completion and drilling technology advancements. Through a rigorous process of testing, evaluation, and data collection, Taurex has developed a full suite of application specific completion drill-out bits to maximize efficiency and performance in the most demanding applications. The rapid advancement and implementation of the FracDrill™, Bore Haug™, and HA-2P products have proven to provide substantial cost savings to customers through reducing non-productive-time and risk while maximizing performance.
Taurex is recognized as one of the leading providers of completion bits in the U.S.
Roller Cone Completion Bits
For more than 15 years Taurex has been the exclusive partner for Kingdream's JZ Rock and Completion bits. These bits consistently exceed their competitors in performance, technology, and pricing. Our line of roller cone completion bits is available from 3-5/8" to 5" in 1/8" increments.
Our JZ roller cone bits are now available for selection and order online.
Our premium line of JZ Bits are the latest designs from the Kingdream engineering team. These new designs incorporate advanced design features including cutter geometry, insert material, new bearing designs, and some of the most advanced sealing technologies worldwide.
Each series is designed for specific drilling applications. The HA series features sealed bearing completion bit lines, and has been proven to be an excellent choice for drilling frac plugs.
JZ Rock Bits have proven through the years of service to offer advantages that very few, if any, of our competitors can provide. These bits consistently exceed the competitions' in performance, technology, and pricing.
Drill composite frac plugs with high stage counts, high RPMs, and high bottom hole temperatures quickly and reliably with the market leader, the JZ Completion Bits.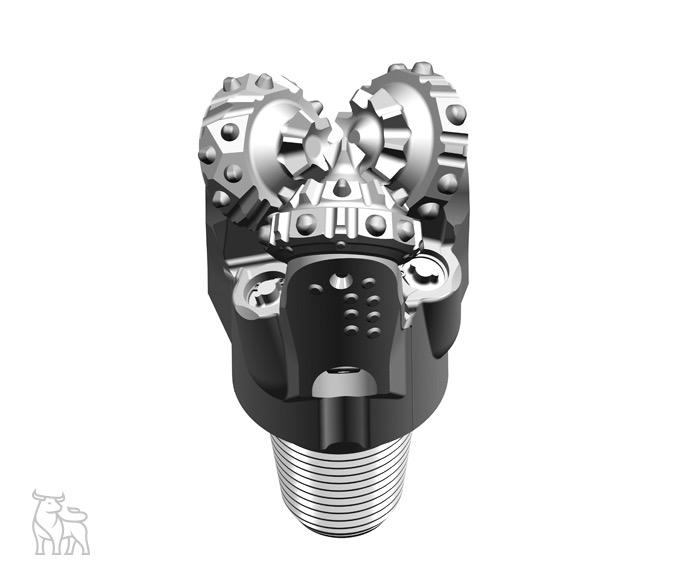 Developed specifically for completion drill out applications, the patent pending Bore Haug™ incorporates alternating mill tooth (MT) and tungsten carbide insert (TCI) compacts. The optimized cutting structure of the PA Series produces a strategically balanced distribution of MT and TCI to maximize durability and drilling efficiency.
JZ New Patent Pending Technology – Bore Haug™
Extended Bit Life through improved bearing technology

Maximized Durability and Drilling Efficiency

through balanced distribution of MT and TCI compacts across profile

Enhanced Stability, Durability, and Friction Reduction

through improved gauge protection
In production applications, these bits have a history of success drilling RPM @50 up to 500 RPM under very low WOB(<3klbs) for relatively low on bottom hours.
#1
Weld County, CO
4.625" Bore Haug™
64 Plugs – 8.8 Mill Hrs. – 8.2 min/plug •
Job Type: Drillout Composite FracPlugs
64 Boss Hog
2 7/8" Coil Tubing
0 Motor Stalls
4.4 BPM
WHP: 2400 psi, PUMP PSI: 4300 psi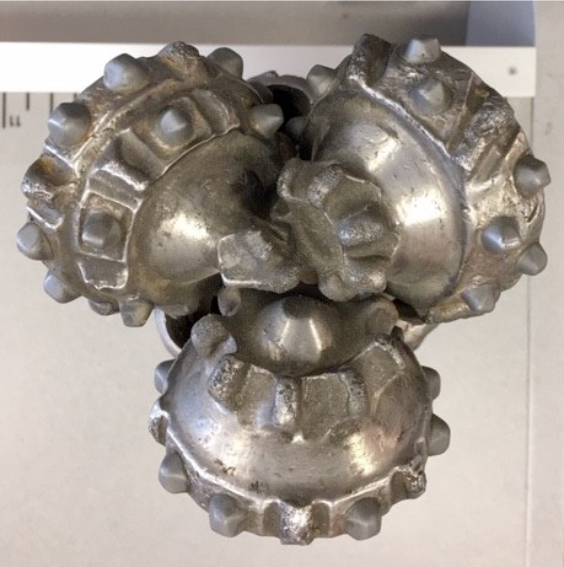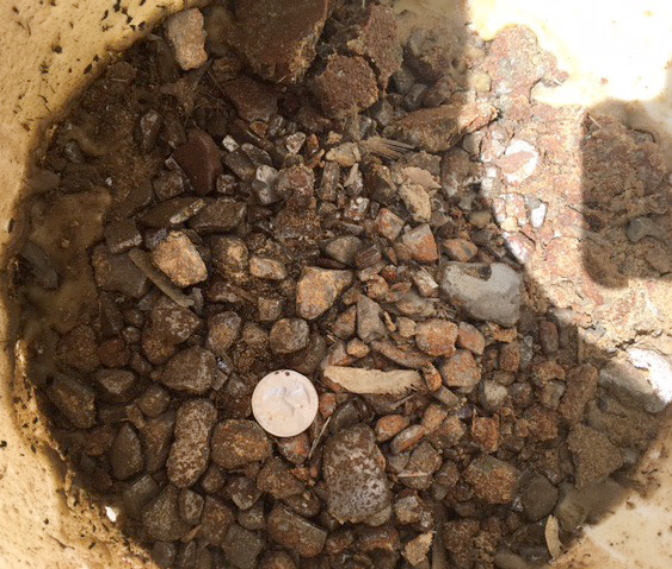 #2
Howard County, TX
4.75" Bore Haug™
62 Plugs -27 Mill Hrs. –26.6 min/plug
• Job Type: Drillout Composite FracPlugs
    • 1 Kill Plug
    • 60 Halliburton Obsidians
• 2 7/8" Stick Pipe
• 0 Motor Stalls
• 3.3 BPM
• WHP: 235 psi, PUMP PSI: 3.9 kpsi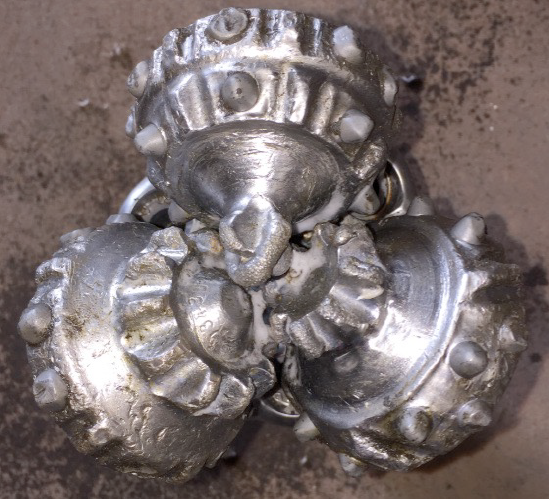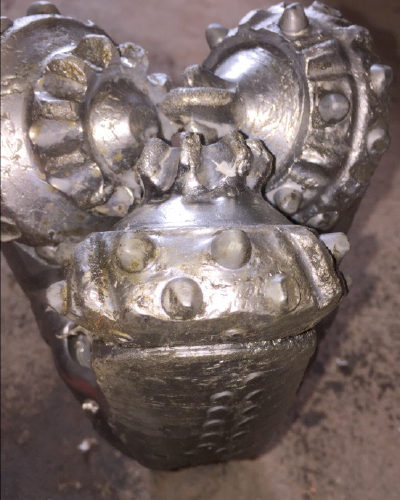 #3
Midland County, TX
4.625" Bore Haug™
45 Plugs – 9.5 Mill Hrs. – 12.7 min/plug
• Job Type: Drillout Composit FracPlugs
   • 45 Halliburton Obsidians
• Coil Tubing
• 0 Motor Stalls
• 4.4 BPM
• WHP: 1 Kpsi, PUMP PSI: 6.0 kpsi
• Cutting sizes reported to be small-med until end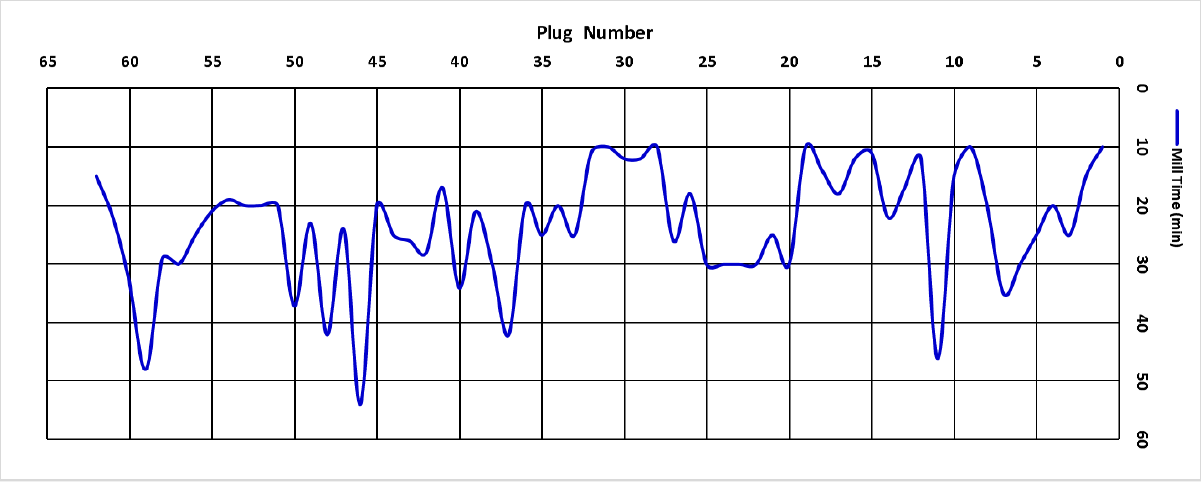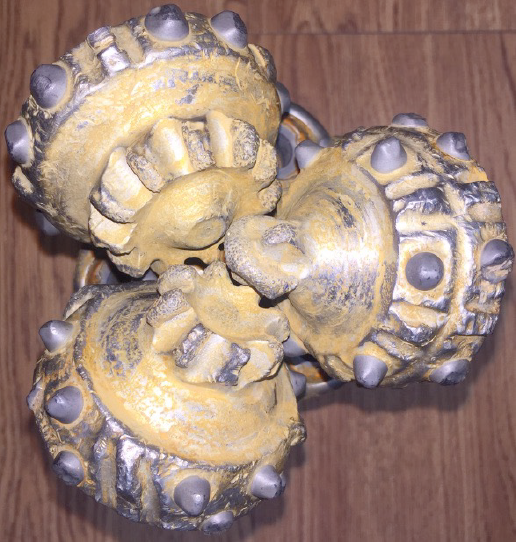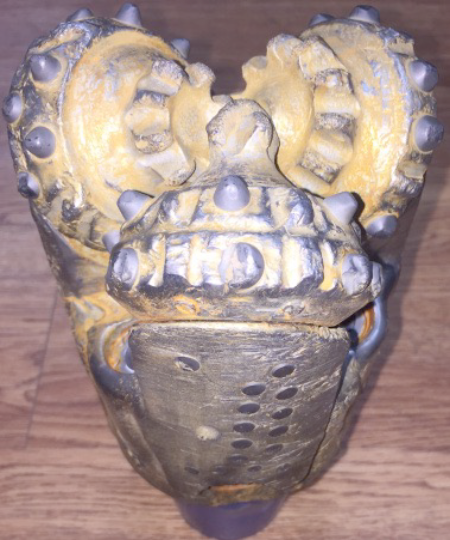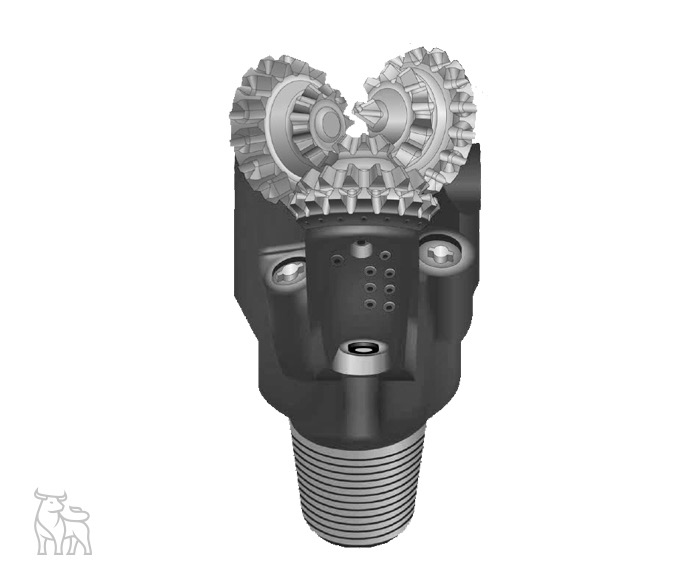 HA Completion Series
The New JZ HA-2P Completion Bit
(Formerly the HA-2G)
Three Important Enhancements to Our Popular HA-2G Completion Bit:
Improved bearing reliability extends the bit life and lets you consistently complete your interval in one run which has earned the JA HA Series bit its position as the industry standard completion bit. Plus, with an increased seal temperature rating and bearing wear resistance, the HA-2P completion bit greatly improves reliability in high temperature, high RPM environments. (See Case Study #1)
Optimized cutting structure and improved durability meets the needs of today's high plug count wells. With a sharp cutting structure, the bit produces finer cuttings and increases milling efficiency saving you time and money. (See Case Studies #2 and #3)
Improved gauge protection reduces frictional heat close to seal area protecting the bit head OD from wear. This enhanced bit head protection provides stability and durability.
More Technical Professionals Choose JZ Completion Bits Over Any Other Brand *
 #1 in 2014 market share at 36.24% based on Pacwest Consulting Partners WellQ study estimation of 27,110 U.S. land total wells frac'd in 2014, average 1 bit/mill per frac'd well.
#1
JZ HA-2P Completion Bit Demonstrates Superior
Seal & Bearing Reliability by Drilling 38 Plugs in 4.2
Mill Hours at 7 Minutes-Per-Plug in McMullen County, TX
Job Type: Drillout Composite Frac Plugs
Bit Size: 4.5"
BHT: ~275°F
Bit Revs: ~458,816
BPM: 3.5
WHP: 3k, PMP PSI: 5.4k
Motor: 2 7/8" 5/6 lobe, 4.7 stg, 3.4 rpg
Note: All seals and bearings effective; 1 motor stall for entire well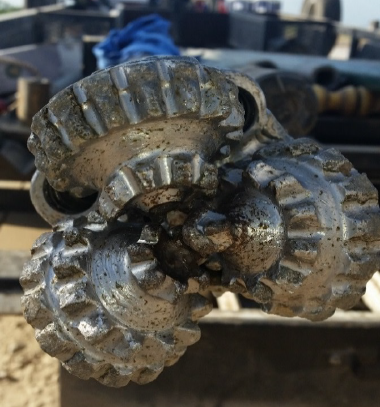 #2
JZ HA-2P Completion Bit Shows Strong cutting
Structure and Drill 30 Plugs in 2.8 Mill Hours at 6.2
Minutes-Per-Plug in Karnes County, TX
Fast mill times (6.2 minute) combined with these
small cuttings reduce the need for short trips
providing significant cost savings.
Note the almost new cutting structure showing the
durability of the cutting structure as it maintains a
sharp cutting structure with fast mill times.

Job Type: Drillout Composite Frac Plugs
2" Tapered Coiled Tubing
~275°F BHT
2 7/8" 5/6 lobe, 4.7 stg, 3.4 rpg Mtr
Avg 11.1 minutes/wash down
3 Motor Stalls for entire well
3.0 BPM
WHP: 3.5k, PMP PSI: 6.1k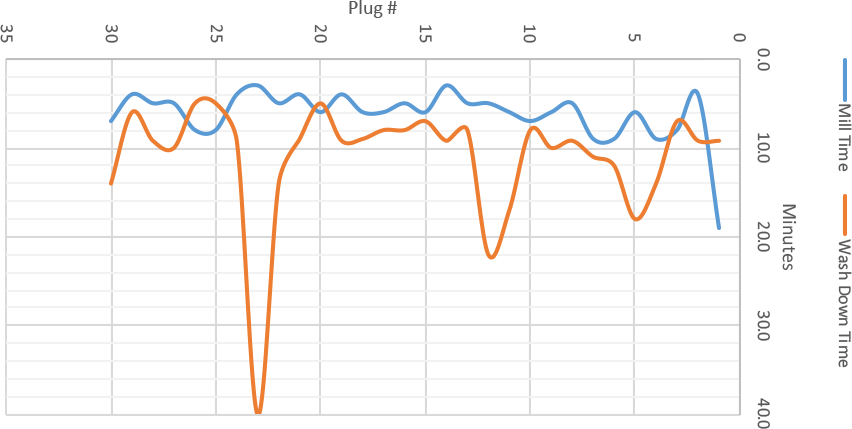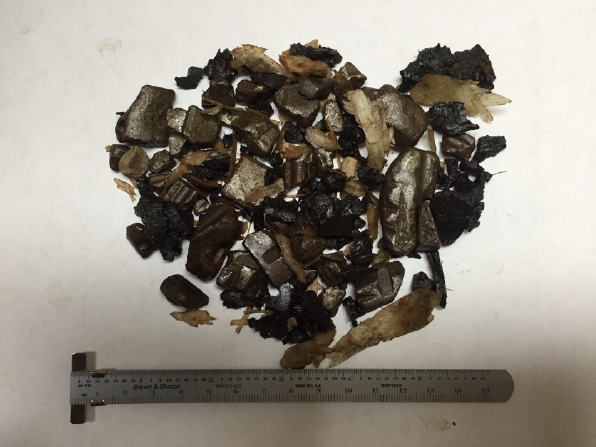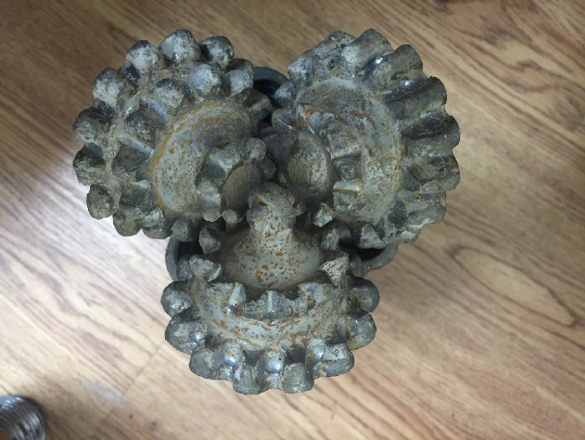 #3
JZ HA-2P Completion Bit Eliminates Short Trips
and Produces Extra Fine Cuttings While Drilling 38
lugs in 15.5 Mill Hours at 24.5 Minutes-Per-Plug in
the Marcellus
Actual extra-fine cuttings sent in by our customer at the end of 2015. Cuttings this fine can eliminate short trips as they did in this case study which ultimately save you money.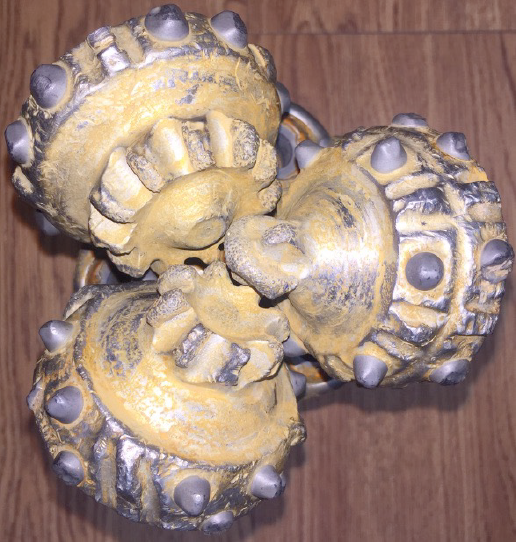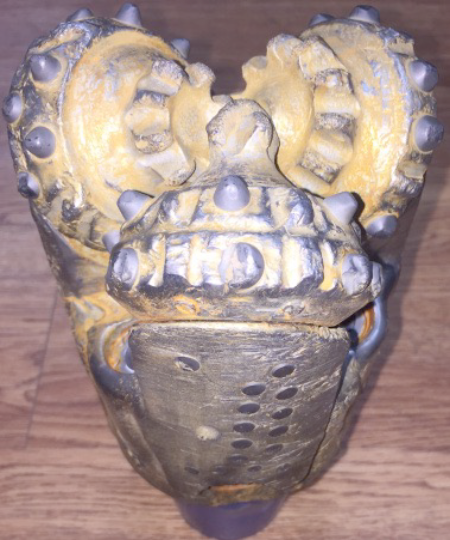 Q. What advantages do JZ Completion bits offer over a mill?
A. JZ Completion Bits offer two distinct advantages over traditional mills for milling frac plugs, reduced torque, and finer cuttings. Reduced torque results in fewer motor stalls and longer down hole tool life. Second, JZ Completion Bits mill plugs into finer cuttings relative to traditional mills. With finer cuttings, the hole is easier to keep clean and there is a reduced chance of getting stuck.
Q. Will JZ Completion Bits hold up to these operating parameters?
A. While being utilized in a drilling environment, a bit is constantly engaged with formation, cement, etc. Therefore, every revolution the bit makes is realized on the seals and bearing surfaces. If a bit is on bottom for 60 hours @ 100 RPMs, the bit will have realized 360 KREV, which is within manufacturer recommendations. While being utilized on coiled tubing with a PDM to drill frac plugs, a bit is only engaged while actually milling a plug. Thus, the time while pumping sweeps and tagging the next plug, a bit is experiencing negligible wear. If a bit mills 20 plugs at an average of 20 min/plug at 450 RPMs, the bit will have realized 180 KREV, which is well below manufacturer recommendations. Since getting into the completion market, JZ Bits has a known failure rate of less than 0.07%.