Automated Metrology Laboratory
AML
Automated Metrology Laboratory
Taurex's Automated Metrology Laboratory (AML) is a new technology that significantly increases speed of learning. Traditionally, many decisions made to improve drilling performance are driven by IADC dull grades and subjective dull analyses. Taurex's AML and patent pending technologies produce Digital Dull with precise wear measurements to drive scientific decision making. Contact your Taurex representative to learn how digitizing your dull can advance your drilling program!
Stop guessing and Run With The Bull!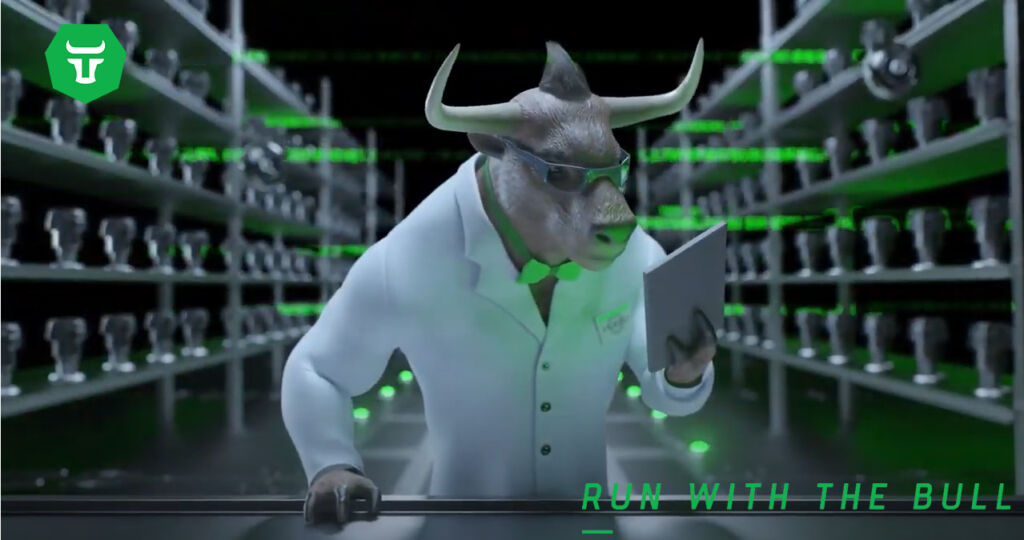 AML Case Studies
Latest AML Case Studies
AML Case Study #1
Wear Data Correlation Analysis Advances Performance for Major North Louisiana Operator
Taurex's AML data identified a complex relationship between abrasion and impact damage, which previously lead to severe shoulder diamond loss.
A metrology driven design strategy improved durability, reducing diamond loss by 60%.
The result was a 23% increase in footage drilled on the first design iteration delivered to the customer.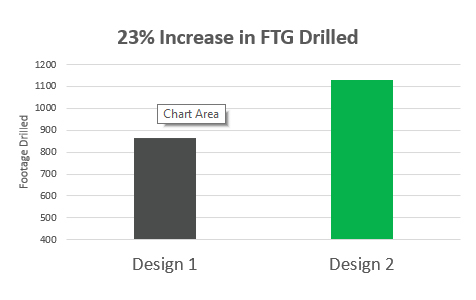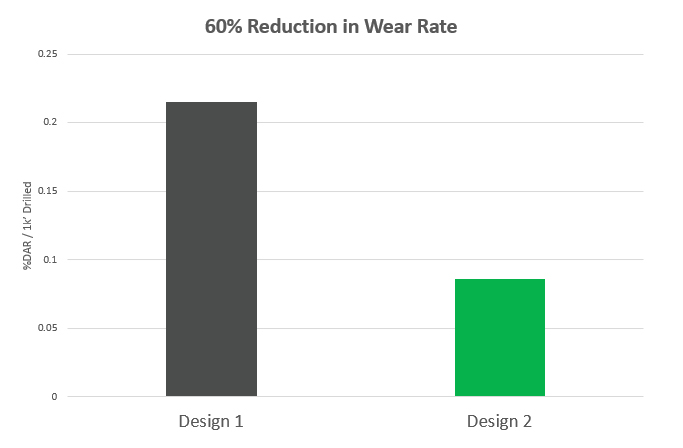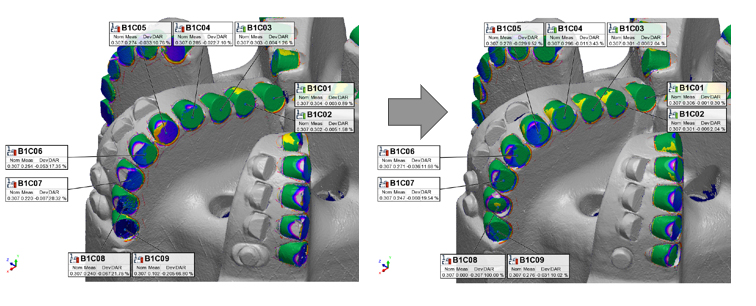 AML Case Study #2
Taurex's Digital Dull Capabilities Advances Performance in Difficult Midland Basin Large Diameter Curve Application
The 12.25" curve application can prove challenging, aggressively building angle with a large diameter bit and BHA. The TXd613 is the benchmark bit, consistently completing the interval with above-average performance.
Seeking to improve using Taurex's Automated Metrology Lab (AML) data, a consistent problem area was identified – damage to the cutters on the lower shoulder leading to a loss of build-up rates and reduced ROP.
Once the root cause of failure was established, a cutter designed to better withstand this wear mode was strategically tested in the problem area of the bit.
The result was a 42% increase in ROP and a 40% reduction in diamond loss in a direct offset comparison.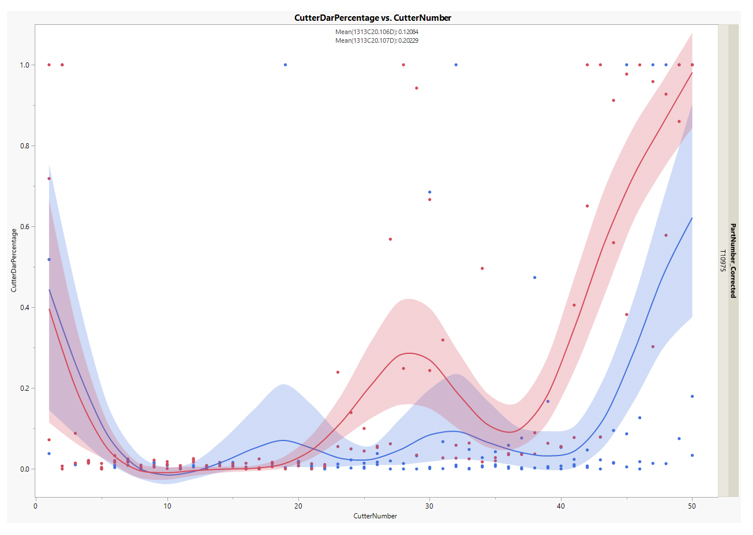 AML Case Study #3
Taurex's Digital Dull Helps Hone Directional Response
Deep Delaware Basin Wolfcamp curve intervals present unique directional challenges including highly interbedded carbonates coupled with immense lithostatic and hydrostatic pressures.
These challenges often decreases buildup rates and create tool face control issues increasing slide times and occasionally resulting in unplanned trips.
The data collected at Taurex's AML allowed for precise cone TCI wear measurement allowing for a clear-cut placement strategy which allowed for improved tool face control in the next design delivered to the customer.
AML Case Study #4
Precise Wear Quantification Rapidly Accelerates Cutter Testing
Taurex's Automated Metrology Laboratory (AML) produces the ability to quantify exact amount of diamond loss of the test cutter compared to adjacent cutters in paired cutter testing.
Allowing for exact diamond loss comparisons, in this instance clarifying a 65.94% differential.
Traditionally, multiple test runs were necessary to determine this cutter was not suited for an application as the typical, visual based approach to field cutter test analysis would not have identified such a significant performance differential.
Utilizing AML to quantify exact diamond loss significantly increased speed of learning.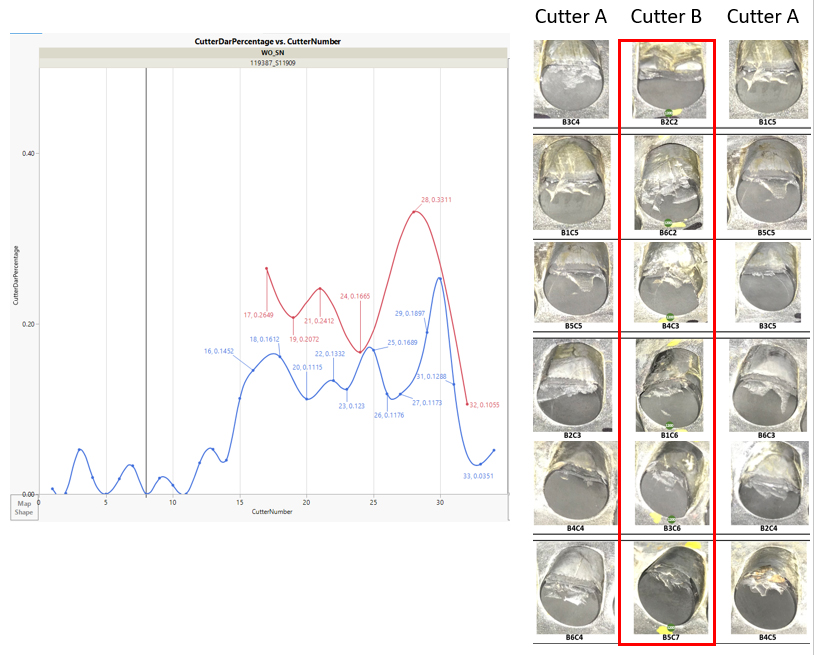 AML Case Study #5
Automated Metrology Data Advances Performance in Midland Basin Intermediate
Taurex's Automated Metrology Laboratory (AML) allowed for discernment of a complex erosion and impact relationship leading to localized cutter failure.
A metrology driven optimization strategy reduced damage while simultaneously allowing for a more aggressive cutting structure.
The result was a 23% increase in ROP on the first design iteration delivered to the customer.